Join the Napa Institute at the Catholic Information Center in Washington, DC, for a mass, talk, and light reception with Fr. Paul Scalia. Fr Scalia is the son of the late Justice Antonin Scalia.
Fr Scalia grew up in the Diocese of Arlington and attended the College of the Holy Cross in Worcester, Massachusetts. He then studied theology at the Pontifical Gregorian University and the Pontifical University of Saint Thomas Aquinas in Rome. Since his ordination in 1996 he has served as parochial vicar at several parishes and as pastor of Saint John the Beloved in McLean. He currently serves as the Episcopal Vicar for Clergy and directs the permanent diaconate program. He has written for various publications and is a frequent speaker on matters of faith and doctrine. Father Scalia is the author of That Nothing May Be Lost: Reflections on Catholic Doctrine and Devotion (Ignatius Press, 2017) and Sermons in Times of Crisis: Twelve Homilies to Stir Your Soul (Saint Benedict Press, 2019).
We hope you can join us on May 18th for this unique event in our nation's capital. This event is free and open to the public.
For questions or assistance registering, please contact events@napa-institute.org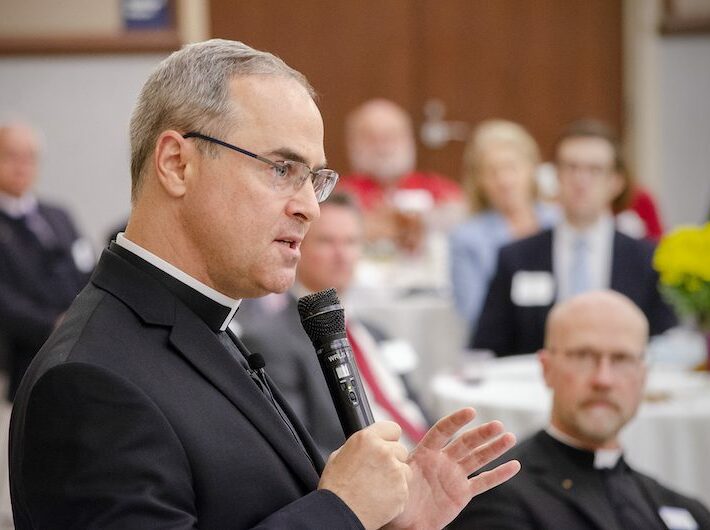 Join Community
We send a monthly newsletter to the Napa community with recent news, reflections from our speakers, information on upcoming events and spiritual insights and prayers. Please sign up and tell your friends as a good way to introduce them to the Napa community.