The Napa Institute hosted their largest Eucharistic procession to date in the heart of New York City on Tuesday, October 11, 2022.
400 Mass-goers were in attendance at the Mass prior to the procession at the Church of the Sacred Heart of Jesus in Hell's Kitchen. This number quickly rose to thousands once the procession hit the streets of the city.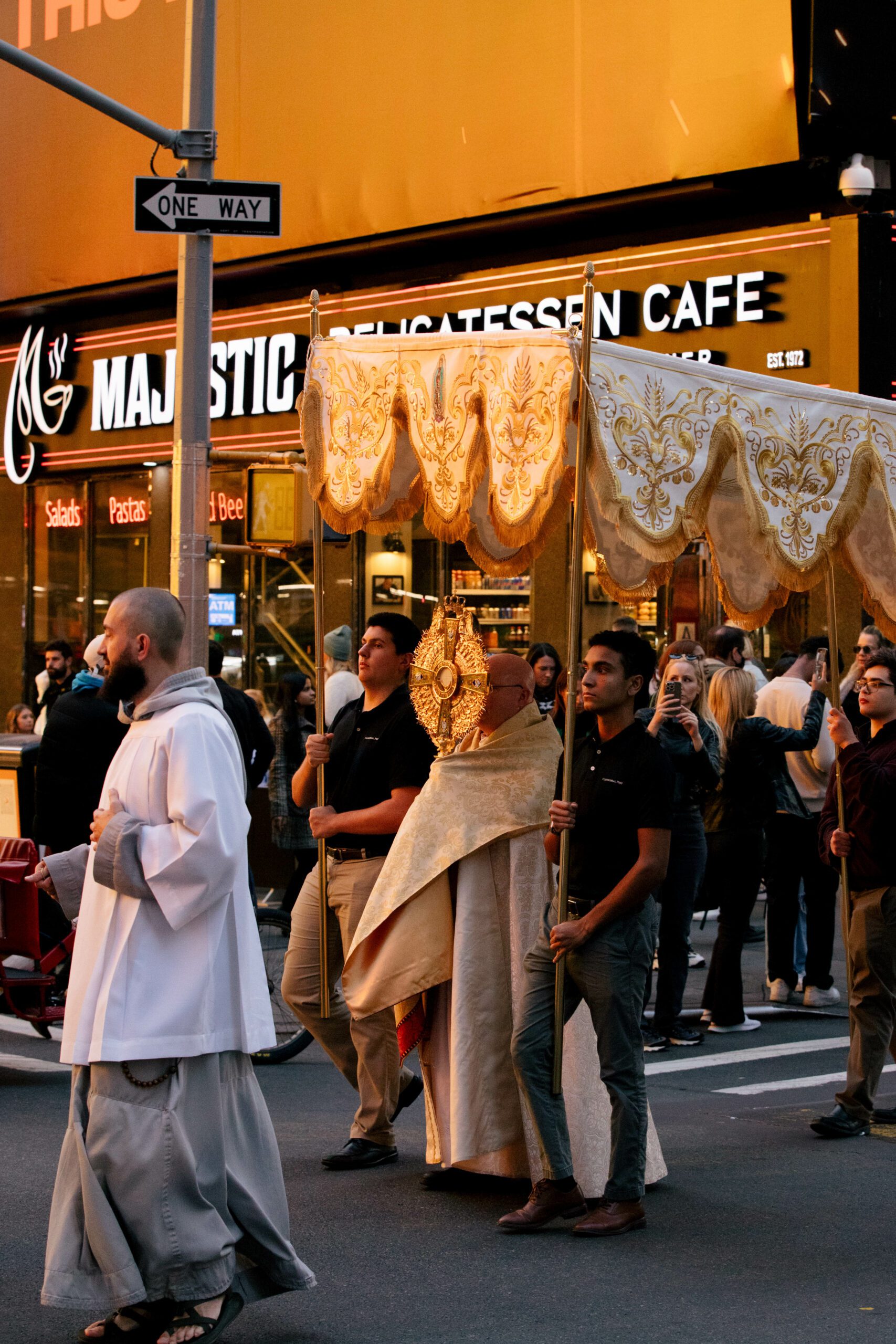 Priests Fr. Roger Landry, Fr. Michael Duffy, and Fr. Sean Suckiel led the procession where it concluded at St. Patrick's Cathedral with Cardinal Timothy Dolan of New York.
The procession was the kickoff to the Napa Institute's annual Principled Entrepreneurship Conference where devout Christian and Catholic leaders in finance, academia, real estate, and other sects of business convened to delve into this year's theme, "Religion, Free Enterprise, and Government: The Spirit of Democratic Capitalism 40 Years Later".
The conference theme was largely inspired by social philosopher Michael Novak who pioneered the concept of Democratic Capitalism. Its main premise asserts that capitalism, in order to succeed at its best, must be implemented on the following three grounds: free-market economy, a limited democratic government, and a moral-cultural system that places an emphasis on personal freedom.
Several notable panelists were in attendance such as: Dr. Andrew Abela, dean of the Busch School of Business, Nathan Bond, co-founder of Rifle Paper Company, Dr. Jim Otteson, professor at the Mendoza College of Business at Notre Dame, Fr. Robert Sirico, Lenore Ealy, Vicerrectora internacional and a member of the doctoral faculty at Universidad Francisco Marroquín, and Mary Eberstadt, the Panula Chairholder in Christian Culture at the Catholic Information Center in Washington, DC and Senior Research Fellow at the Faith & Reason Institute.
Conference attendees enjoyed energizing question and answer sessions with the panelists and a gala on the evening of Wednesday, October 12, 2022, where Doug DeVos, founder of Amway, gave the keynote presentation and was honored by the Napa Institute for the Virtue in the Marketplace award.
Your email address will not be published.