A Napa Institute Experience in London
Join the Napa Institute for an unforgettable journey to London, where we will immerse ourselves in the city's finest offerings.
London effortlessly blends its historical significance, vibrant faith communities, and a flourishing cultural scene into a truly enriching experience. During our time here, we'll explore the deep-rooted history of Catholicism in England, follow in the footsteps of St. Thomas More, and engage with religious communities dedicated to serving the local church.
Daily Mass, along with the chance for the confession and spiritual guidance, will be available throughout the journey.
Additionally, at each site, you can look forward to insightful reflections led by Joanna Bogle our tour leader and our Chaplain, Fr. Lawrence Lew.
At A Glance
8 Days, 8 Nights
We begin the trip Sunday evening, April 14th.
The closing dinner will be Sunday  evening, April 21st.
Departure will be Monday, April 22nd.
Guests are encouraged to fly in and out of London Heathrow Airport (LHR) arriving the morning or afternoon of Sunday, April 14th and departing the morning or afternoon Monday, April 22nd.
Fees
Registration Fee: $14,000.00
Refund Policy on Registration Link
Single supplement: $2,500.00
Non-refundable
CONFERENCE SPEAKERS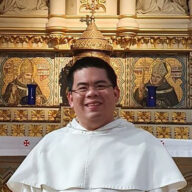 Father Lawrence Lew
Chaplain
He is a local of London and serves as the Prior and Parish Priest at Our Lady of the Rosary and St. Dominic's, where he is also the Dominic Prior. Fr. Lew has accompanied numerous pilgrims to destinations including Spain, France, and Italy. He is eager to serve as a chaplain for a group in his local area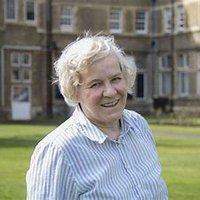 Joanna Margaret Bogle
Academic Guide
A vibrant British local. She's an author, broadcaster, and journalist residing in London. Throughout the year, Bogle dedicates her time to guiding people through the city, sharing her extensive knowledge of all things Catholic in London. Over the years, she has become a recognized expert in London's Catholic history. She eagerly anticipates engaging with a sophisticated and intellectual group, where she will share insights about the rich Catholic history of the city
Join Our Community
We send a monthly newsletter to the Napa community with recent news, reflections from our speakers, information on upcoming events and spiritual insights and prayers. Please sign up and tell your friends as a good way to introduce them to the Napa community.