Napa Institute Announces New Leadership and Washington, D.C. Expansion
Mark Rohlena to Serve as Executive Director in the Nation's Capital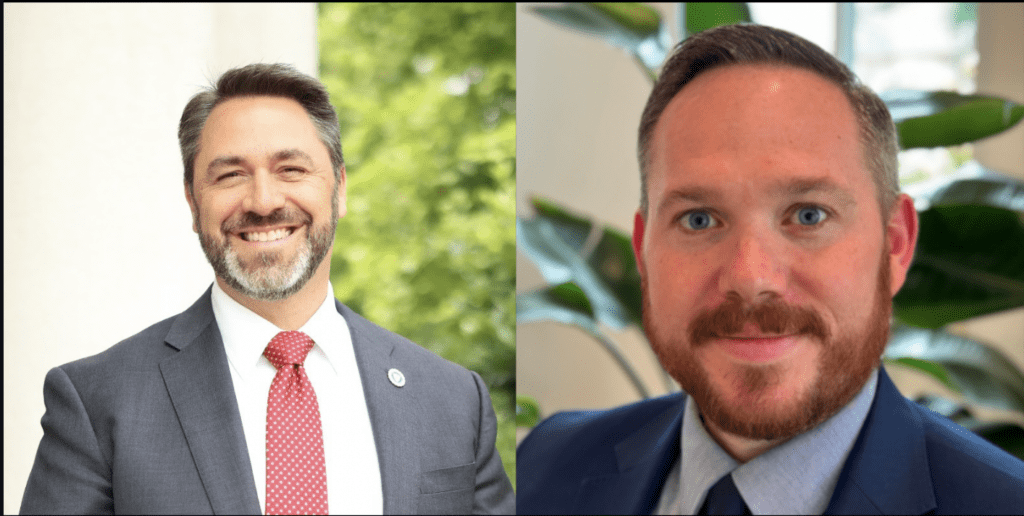 Napa, California – The Napa Institute, America's premier Catholic leadership organization, has hired a new executive director as well as a director of mission advancement. The Institute also plans to open an office in Washington, D.C. Mark Rohlena will serve as executive director, based in D.C. Richard Loesing will serve as director of mission advancement, out of Irvine, California.
Tim Busch, Napa Institute co-founder, praised Mark and Richard:
"This is a new day for the Napa Institute. Mark Rohlena brings a wealth of experience and a great witness to faith to this leadership role. He'll extend our reach and increase our effectiveness. Richard Loesing is a faithful Catholic leader who will put the Institute on a sustainable financial path. And with our D.C. expansion, we're truly becoming a nationwide force. Napa is on track to 10x our impact. I couldn't be more excited or grateful to God."
Mark Rohlena currently serves as executive vice president of Christendom College, where he oversees all College operations, including strategic planning, admissions, fundraising, and more. His record-setting tenure – which included the top fundraising years in the College's history, record enrollment, and the building of Christ the King Chapel – ensured the College's continued success. Mark previously served as director of domestic social development at the U.S. Conference of Catholic Bishops and as president and CEO of Catholic Charities of Central Colorado. Mark will start at the Napa Institute In January, 2024.
Mark Rohlena issued the following statement:
"The Napa Institute has a unique place in the Catholic Church. God has blessed me with a life devoted to building up the Church and strengthening the next generation ofCatholics. At Napa, I'll have unprecedented opportunities to engage lay apostolates while empowering the faithful to make the most of this pivotal moment in our history. I'm humbled by the call to this vital work and my family and I are grateful to serve the Church in this new way."
Richard Loesing currently serves as vice president of advancement of USC's Caruso Catholic Center, where he developed and executed a comprehensive fundraising strategy to meet a $3.5 million annual budget. He previously served as a corporate development manager of the Movember Foundation, where he managed 200+ corporate accounts, and has significant experience in finance and sales. Richard will start at the Napa Institute in January, 2024.
Richard Loesing issued the following statement:
"There truly is no place like the Napa Institute. It connects the most influential Catholics in America with the most effective organizations and causes around the world. Its foundations couldn't be stronger. I am immensely excited about taking the Napa Institute to new heights with this fantastic team."
The Napa Institute is in the process of identifying office space in Washington, D.C. The Institute will continue to work closely with other D.C.-based Catholic organizations, while launching and growing events and initiatives on the East Coast.
About the Napa Institute
Founded in 2011, the Napa Institute empowers Catholic leaders to renew the Church and transform the culture, guided by the pillars of formation, community, and liturgy. The Institute convenes some of the finest Catholic voices worldwide – including cardinals, archbishops, women religious, and leaders of hundreds of lay apostolates and ministries – at its many events, including its annual Summer Conference in Napa Valley and the Principled Entrepreneurship Conference and Eucharistic Procession in New York City.